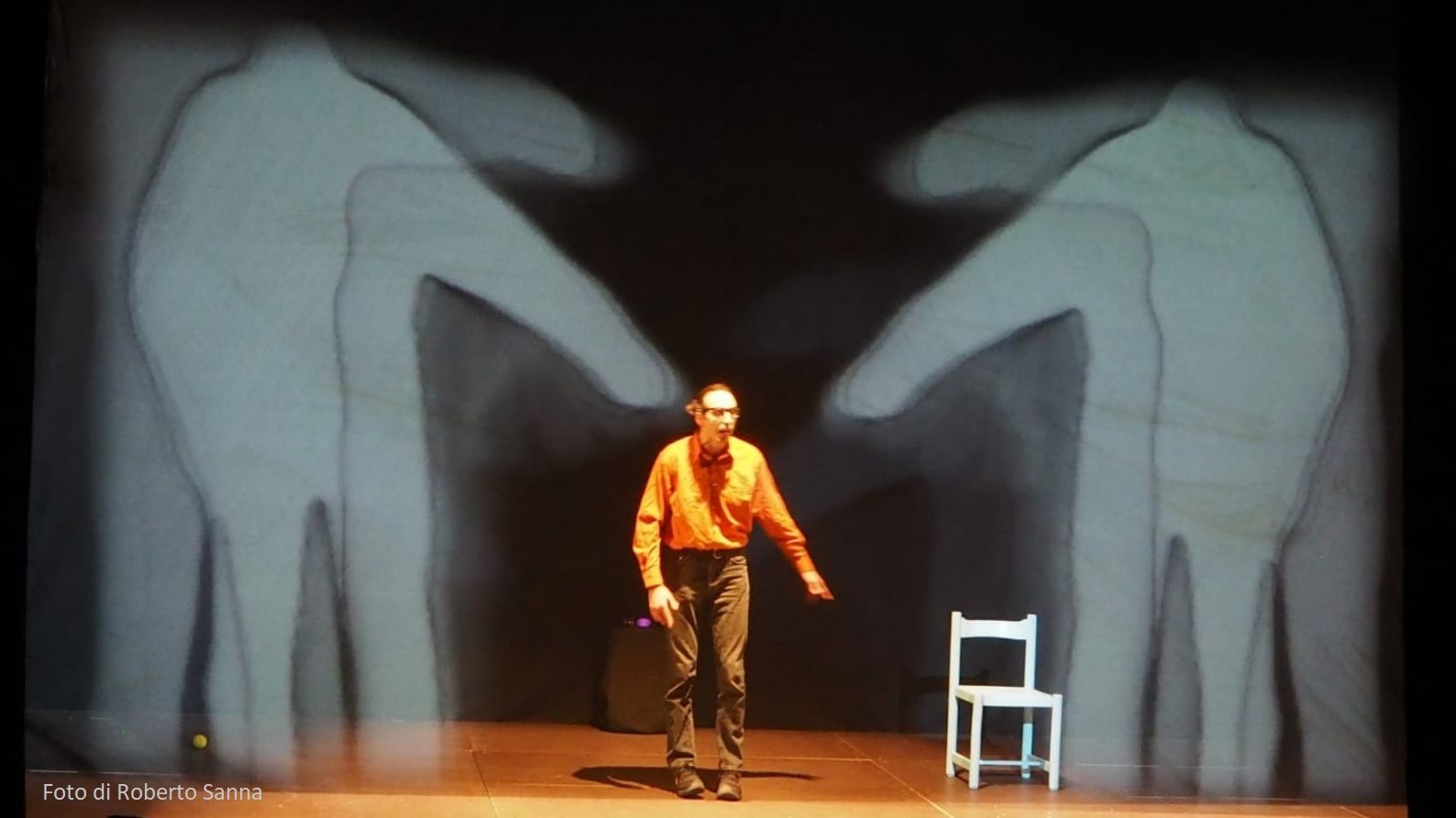 Daniel Keyes' masterpiece in a new production by the Kyber Teatro of Cagliari, staged by the actor Riccardo Lai and the New Technologies.
During the 8th edition of the LMDP International Festival of Theater, Art and New Technologies, organized by the Kyber Theater in Cagliari, AM Artist participated in the original production of a theatrical performance based on the book "Flowers for Algernon" by Daniel Keyes.
A delicate and moving story that highlights the contradictions between care and justice, scientific and ethical experimentation, thought and emotion. A journey into the human being and his intricate existential journey, created on stage through the creative use of new technologies that return the various trials to be overcome and the continuous inner research carried out by the protagonist in a desperate attempt to become a person. AM Artist accompanied several scenes with graphic projections on holographic cloth generated in real time, which interacted with the movements of the actor.
On stage: actor Riccardo Lai
Direction and dramaturgy: Ilaria Nina Zedda
Technical and technological direction: Marco Quondamatteo
Visual artist: Simone Murtas (AM Artist)
Audio technician: Elvio Corona