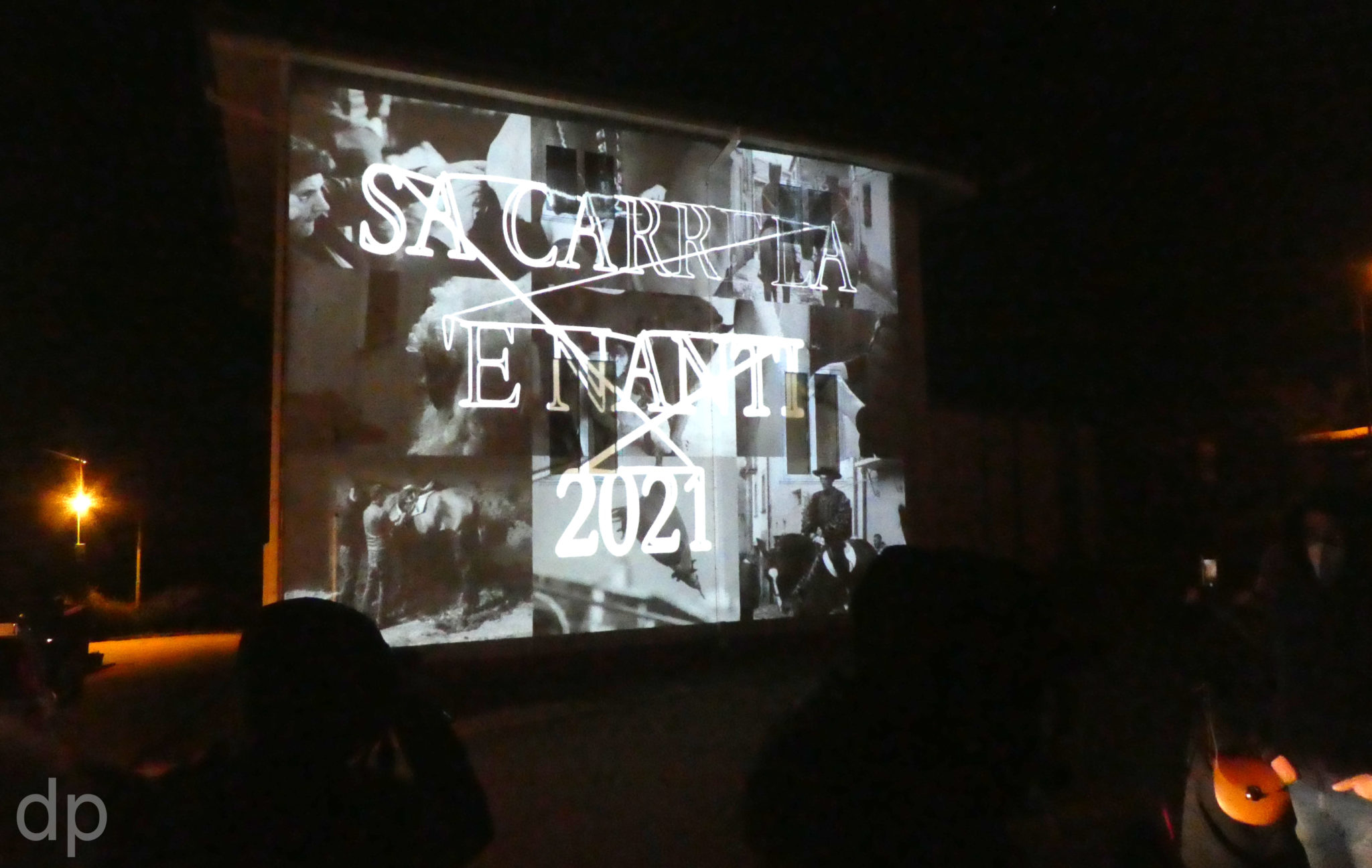 Celebratory video mapping of the traditional equestrian race of the Carnival of Santu Lussurgiu.
The Lussurgese community, in the face of anti-covid restrictions, still wanted to celebrate its "Sa Carrela 'E Nanti" by organizing a day of events that "tells how we were, how we are and how we will be."
AM Artist and Kyberteatro, in the people of @Marco Quondamatteo and Ilaria Nina Zedda, took part in the event, producing a series of themed screenings on the music of the composer Gustavo Gini.
It was an intense work, developed in close contact with the members of the Association called Associazione cavalieri Sa Carrela 'e nanti, which allowed us to approach and learn about the history, emotions and meaning of the race and carnival of Santu Lussurgiu and to translate them into images, sounds and animations that re-propose, in an artistic and dreamy key, voices, symbols and memories of an event as unique as it is important for the community.
Thanks to the assistance of the specialized service CarSalMaz, it was possible to move the projection station to four different points in the country in the same evening, thus giving the opportunity to enjoy the show without creating gatherings.
AM Artist joins Kyberteatro's thanks to Mayor Diego Loi, Deputy Mayor Francesca Citroni and the entire Administration of the Municipality of Santu Lussurgiu.
Thanks again to Angela Caratzu for the precious collaboration and to the Knights Association Sa Carrela 'e nanti.
Thanks to President Gian Battista Deriu, Tino Motzo and Michele Salaris.
For traditional songs thanks to Antonio Migheli of the Choir "Su Concordu 'E Su Rosariu" by Santu Lussurgiu.
For the video materials we thank the Cineteca Sarda-Società Umanitaria Archivio Your memory is our story – and Mr. Giuseppe Scarpa of Santu Lussurgiu, thanks to the director Maurizio Abis for the final documentary and the support.
Thanks to the little Stefano Brazzi of Santu Lussurgiu who recited the beautiful poetry of Mimiu Maicu.
Thanks to Daniela Pulisci Madama Dorè for the promotion of the event on social networks.
Thanks to the Proloco Santu Lussurgiu and the U.N.L.A. People's Culture Center and thanks again to the lustful community that participated warmly in the event.