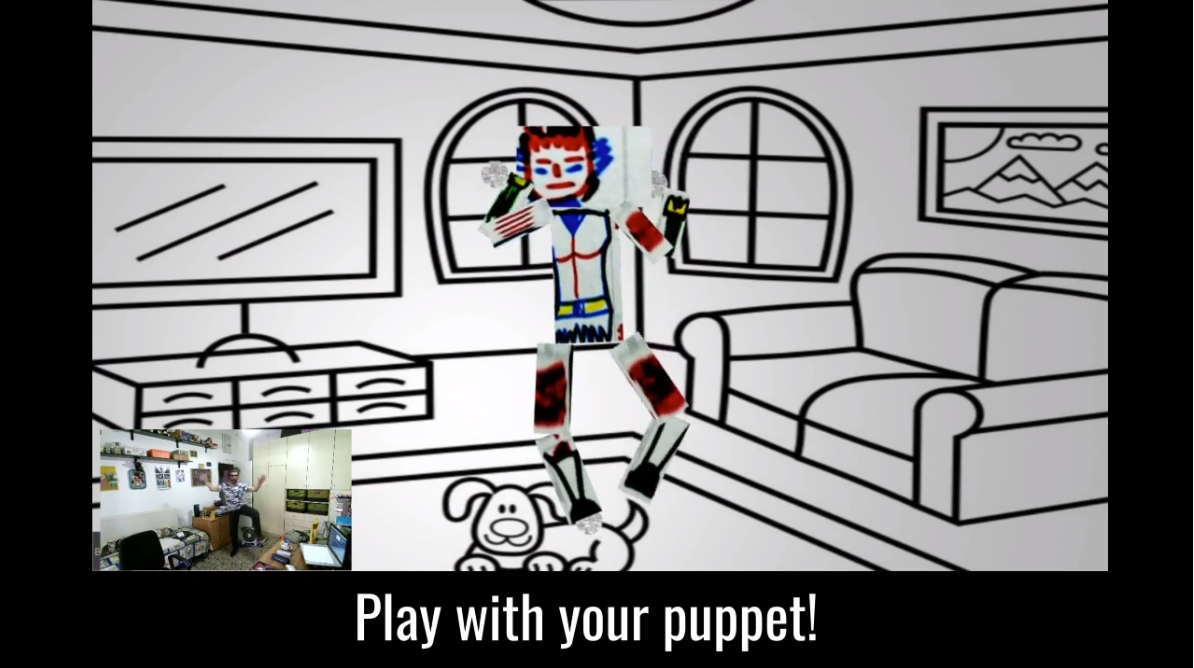 A patch that allows children to draw their own characters and animate them!
All is very simple:
prepare the form with the parts to be drawn
draw the character
place your draw in front of the camera
play with yuor character!
This work was inspired by the work from Owen Lowery and it uses the QR code recognition system by PDubost.